A Special
Thank You

for Letting Us Treat You: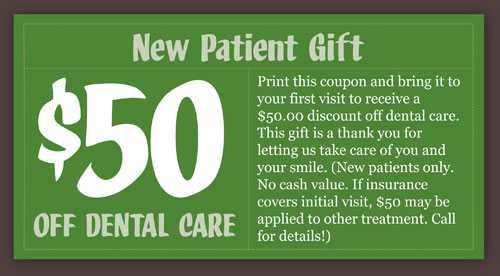 Please click here or on the coupon above for a printable version. Bring it with you to your first visit. We look forward to seeing you!
The patient (and any other persons responsible for payment) has a right to refuse to pay, cancel payment, or to be reimbursed for payment for any other service, examination, or treatment which is performed as a result of and within seventy-two hours of responding to the advertisement for the free, discounted fee, or reduced fee service, examination, or treatment.